Joel Verdecia known as DJ Flecha, is a professional DJ with more than 25 years of experience, a great defender of Cuban music, internationally.

In the mid-90s he joined the youth recreation group (Disco Mobil Provincia Habana) where he had the opportunity to support the boom of La Timba , participating in multiple concerts at the Palacio De La Salsa, Le Select, La Cecilia, Los Jardines De La Tropical, among other places that were witnesses of the golden age of the Timba in Cuba.

DJ Flecha has been nominated 3 times as Best Tropical Latin DJ in the United Kingdom for his popularity and for his originality when it comes to mixing, being considered one of the most technical DJs of the Latin scene in Europe.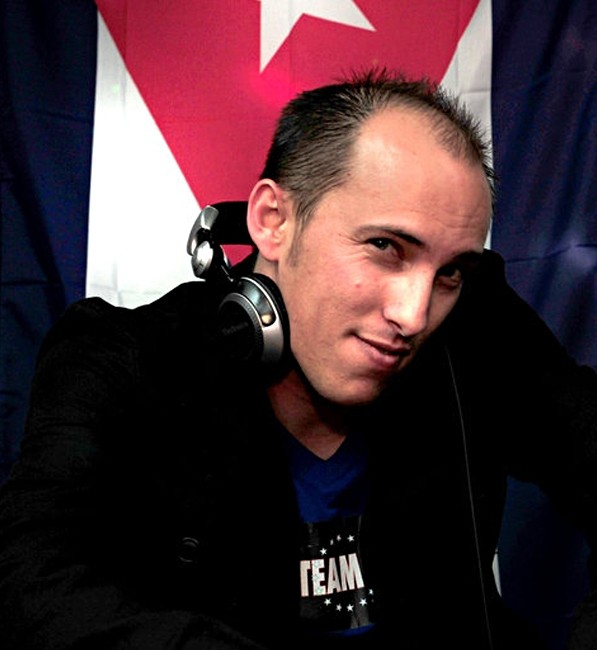 At the end of the 90s he began to work in the heart of the nightlife of Havana, El Vedado, playing in clubs such as El Karachi, Scherezada, La Red, Amanecer, El Ticoa, until in 2001 he became resident DJ in Casa de la Música Habana, where for more than 7 years he devoted himself entirely to the promotion of Cuban Music, where he had the opportunity to support the orchestras of Cuba including Los Van Van, Charanga Habanera, Adalberto Álvarez, Manolito Simonet Y Su Trabuco, Paulo F.G, Pupi Y Los Que Son Son, Isaac Delgado, Maikel Blanco Y Su Salsa Mayor, Bamboleo, Klimax, Pedrito Calvo Y La Justicia, Charanga Forever, Charanga Latina, Alain Daniel, El Clan, Haila, Elito Revé, Oderquis Revé, Azúcar Negra, Carlos Manuel, Tirso Duarte and Afro-Cuban All Stars.
In 2008 he moved to London, United Kingdom and since then he has played Cuban Music in more than 54 European cities, participating in the most prestigious festivals in Europe.
He is one of the founders of DJ Team Cuba Group, leaders in the promotion of Cuban Music around the world, with more than 100 thousand followers on Facebook.

Flecha DJ'd at our very first Summer Salsa Weekender back in 2009 and it is a great pleasure to have him back with us once again.